Casino Design and Development Services
Full platform, sportsbook, casino, mobile app and website development, third-party integrations, UX, design and consultancy services.
We can help you increase your customer retention and profit by creating an interactive and user-friendly online casino.
In a competitive market, such as online casinos, where the brand with the most attracting offer wins the customer, user retention can be quite challenging. However, you can overcome this and get ahead of the competition by creating an online casino that offers a seamless gaming experience to your customers without any complicated steps from registering, depositing money to playing a game. The quicker and easier it is for users to get to their desired functions, the more likely they will return.
Casino Lobby UX
Online casino lobbies house a number of games, features and various gaming or customer data, and for many players, this can be very distracting. We believe that by designing the casino lobby UX in a way that helps users find the required features, thus eliminating any unnecessary steps, your casino website or app will offer a much efficient and engaging gaming experience. This will play an important role in increasing customer retention rates and player lifetime values.
Our team of experts will be able to review your existing casino lobby or provide ideas for a brand new concept to make sure it meets the key UX principles. We can further provide design and branding, web development and content management systems, as well as third-party integrations to display your preferred content and games.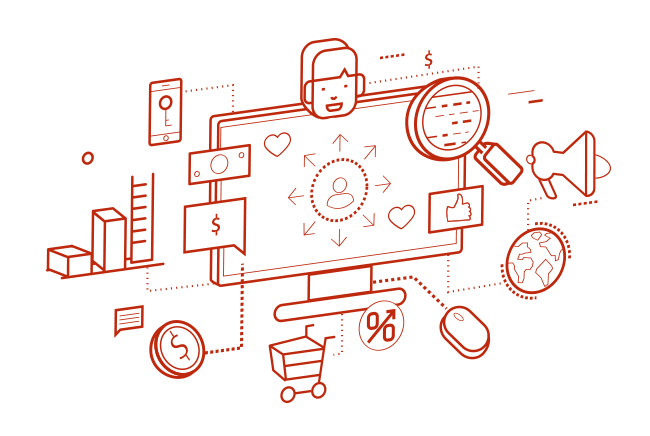 Mobile and Desktop Casino
With the growing use of mobile and tablet devices in gaming, operators need to adapt to the preferences of their customers and offer products suitable to a number of channels to maximise their reach.
We can help you create a responsive online casino website suitable for desktop, mobile and tablet devices. Our team of developers will ensure it can be accessed from any platform or device to offer an engaging gaming experience to your customers.
If you're looking to launch an online casino app or simply enhance your existing mobile casino lobby, our team of mobile developers will be able to take care of this. A mobile casino app needs to offer a clear overview of the available gaming options and an easy access to the account. To address this, our team of UX designers can work on transferring your online casino features to mobile devices to help bring out the key services to the customers.
We'll be happy to discuss various approaches with you, review your ideas and existing services to determine how to enhance them. We will create a bespoke casino solution that will appeal to your target audience and will meet your business objectives.